List Of Classes
"Confidence comes from discipline and training."
– Robert Kiyosaki
"It's all to do with the training: you can do a lot if you're properly trained."
– Queen Elizabeth II
"You are your greatest asset. Put your time, effort and money into training, grooming, and encouraging your greatest asset."
– Tom Hopkins
"You can work really hard, but if you're not training in the right way you're not going to improve and get to the level that you want to."
– Michael Chang
"It's all about training smart."
– Tyson Gay
"What you do today can improve all your tomorrows."
– Ralph Marston
"The will to succeed is important, but what's more important is the will to prepare."
– Bobby Knight
"You are never too old to set another goal or to dream a new dream."
– C. S. Lewis
"By failing to prepare, you are preparing to fail."
– Benjamin Franklin
"What you get by achieving your goals is not as important as what you become by achieving your goals."
– Henry David Thoreau
Uses California POST 832PC pistol qualification course of fire.
You do not need to qualify with your agency. Often, it is far easier to qualify with a certified firearms instructor. LEOSA requires that you have, not less than one year before the date you are carrying a concealed firearm, been tested or otherwise found by the state or a certified firearms instructor that is qualified to conduct a firearms qualification test for active duty officers within that state to have met the active duty standards for qualification in firearms training, as established by the state, to carry a firearm of the same type as the concealed firearm.
LEOSA authorizes the carrying of a "concealed firearm" of the same "type" the individual receives certification for. As there is no case law interpreting this wording, the word "type" should be read to conform with the dictionary definition; something distinguishable as a variety. Accordingly, "type" of firearm should be read to mean either revolver or semi-automatic pistol. For a more detailed analysis of the federal code, please refer to this article.
Student reviews:
"After 20 yrs in LE, I was still able to learn some valuable pointers from Robin, which improved my shooting. He was friendly and made the process go very smoothly."
"I just renewed my LEOSA CCW qualification with Robin. He was very professional and helped show me some new training methods and grip techniques I had not learned in my past as an ex firearms instructor. I will be back for another renewal next year."
This is NOT an NRA-approved course
Note: Instructors who teach a mix of courses are required by the NRA to clearly distinguish which have been developed by the NRA and which have not. It is not a reflection on the course other than to say the NRA has not reviewed its content and thus can't give its approval.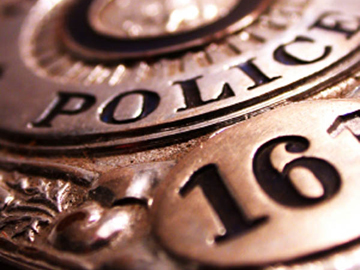 Rather than pay $50 to run through a ten minute qualification course, why not book a 45 minute private session for $75? Get LEOSA qualified and work on techniques with a current POST firearms instructor.
To schedule click the button below, select "Personal lessons" and then click the green "Book" button next to "LEOSA Qual & Training".
---