List Of Classes
"Confidence comes from discipline and training."
– Robert Kiyosaki
"It's all to do with the training: you can do a lot if you're properly trained."
– Queen Elizabeth II
"You are your greatest asset. Put your time, effort and money into training, grooming, and encouraging your greatest asset."
– Tom Hopkins
"You can work really hard, but if you're not training in the right way you're not going to improve and get to the level that you want to."
– Michael Chang
"It's all about training smart."
– Tyson Gay
"What you do today can improve all your tomorrows."
– Ralph Marston
"The will to succeed is important, but what's more important is the will to prepare."
– Bobby Knight
"You are never too old to set another goal or to dream a new dream."
– C. S. Lewis
"By failing to prepare, you are preparing to fail."
– Benjamin Franklin
"What you get by achieving your goals is not as important as what you become by achieving your goals."
– Henry David Thoreau
NRA Personal Protection Inside The Home
Teaches the basic knowledge, skills, and attitude essential to the safe and efficient use of a handgun for protection of self and family, and to provide information on the law-abiding individual's right to self-defense.

.

This is an eight-hour course. Students will learn basic defensive shooting skills, strategies for home safety and responding to a violent confrontation, firearms and the law, how to choose a handgun for self-defense, and continued opportunities for skill development. Students will receive the NRA Guide to the Basics of Personal Protection In The Home handbook, NRA Gun Safety Rules brochure, the Winchester/NRA Marksmanship Qualification booklet, and course completion certificate.

NRA Basic Personal Protection In The Home course is for experienced shooters (shooters able to show mastery of the basic skills of safe gun handling, shooting a group, zeroing the firearm, and cleaning the firearm) to maximize what can be learned from this course. Proof of shooting experience can be one of the following: NRA Basic Pistol Course Certificate, NRA FIRST Steps Course Certificate, NRA pistol competitive shooting qualification card, military DD 214 with pistol qualification, or passing the Pre-Course Assessment.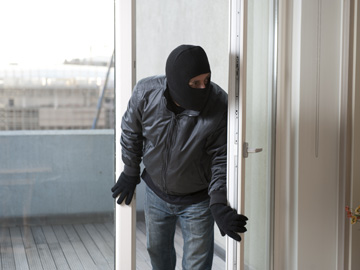 The course fee is $300*. You will need to bring a handgun, at least two magazines (or speedloaders for a revolver), 100 rounds of ammunition, eye and hearing protection.
*Note: Does not include range fees if applicable.
Email To Book
---