List Of Classes
"Confidence comes from discipline and training."
– Robert Kiyosaki
"It's all to do with the training: you can do a lot if you're properly trained."
– Queen Elizabeth II
"You are your greatest asset. Put your time, effort and money into training, grooming, and encouraging your greatest asset."
– Tom Hopkins
"You can work really hard, but if you're not training in the right way you're not going to improve and get to the level that you want to."
– Michael Chang
"It's all about training smart."
– Tyson Gay
"What you do today can improve all your tomorrows."
– Ralph Marston
"The will to succeed is important, but what's more important is the will to prepare."
– Bobby Knight
"You are never too old to set another goal or to dream a new dream."
– C. S. Lewis
"By failing to prepare, you are preparing to fail."
– Benjamin Franklin
"What you get by achieving your goals is not as important as what you become by achieving your goals."
– Henry David Thoreau
Try Before You Buy
Not sure what your next pistol purchase should be? Try several models at the range under the expert guidance of one of our instructors and see what works best for you.
This is a great way to sample different firearms before purchasing one of your own. Two hours of range time and personal instruction for you and a friend. Choose from one of two packages:
Basic Pistol Sampler (Note: prior completion of the Intro to Firearms or NRA Basic Pistol class required by all participants. Example list, actual models may vary.)
Ruger SP101 .22 revolver
Ruger GP100 .357 revolver
S&W M&P .22 pistol
Glock G17 9mm pistol
S&W M&P 9mm pistol
Glock G22 .40 pistol
Sig P226 .40 pistol
Concealed Carry Sampler (Note: prior completion of Multi-State CCW class is required. Example list, actual models may vary.)
S&W M&P 340PD .357 revolver
Ruger LCR .357 revolver
SIG P365 9mm pistol
Glock G43 9mm pistol
Glock G19 9mm pistol w/RMS Shield dot sight
Glock G22 .40 pistol
This is NOT an NRA-approved course
Note: Instructors who teach a mix of courses are required by the NRA to clearly distinguish which have been developed by the NRA and which have not. It is not a reflection on the course other than to say the NRA has not reviewed its content and thus can't give its approval.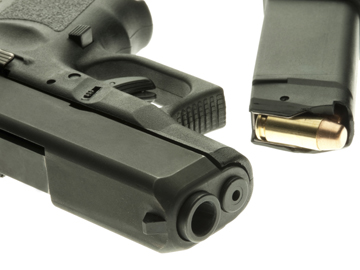 The course fee is $120*. You will need to bring ammunition, eye and hearing protection.
*Note: Does not include range fees or ammunition.
Email To Book
---